95cm Flexible Door Gap Bottom Seal Soundproof Wind Dust Blocker Doorstop Sealing Strip Foam Guard PENUTUP BAWAH PINTU门缝底密封隔音条 (Brown / Grey / Black Color)
Price

RM6.80

RM15.00

Product SKU
Door
Size (L x W x H)
95 cm x 10 cm x 3 cm
Availability
In Stock

Color

Quantity
Description
Highlight
Length : 95cm
Its suitable for door below 93cm
Easy to install, can be used on doors and windows
Doube-side for maximum protection
Reduces heating and cooling costs
Also reduces, dust, and odors
Removable and washable cove
Can be used on interior and exterior doors
Length: 95cm, Its suitable for door below 93cm
Price are for 1pc
3 Colour to choose: Grey/ Black/ Brown
This door seam strip is suitable for :
- Smooth and flat ground, no threshold.
- Gap between the door bottom is 0.3-2 cm
- Thickness of the door is 4-5 cm
- Bottom of the door should be flat.
** Note: Cement floor is not applicable.
FEATURES:
1. Reduce the outside noise and slam the sliding door, giving you a calm and comfortable living environment.
2. Used on windows & doors to improve energy efficiency by sealing gaps and leaks that allow outside air to escape inside, and inside conditioned air filter
3. All season protection against moisture, drafts, dust and insects.
4. Easy to cut and easy to install, no need specialist tool.
DESCRIPTION:
1. Made of high quality material, durable and easy to clean.
2. Just use cloth to wipe, no need put in water or machine washing.
3. It can keep the wind, dust, and sound out of your door.
4. Door draft stopper helps to eliminate drafts, slow heat loss and save on your energy bill.
5. Cuttable and easy to install: you can cut the length as needed.
Q&A:
1. Is this soundproof?
This product is mainly designed for sound insulation and windproof. It not only has good sound insulation, but also shading, dust and insects. It is especially recommended for air-conditioned rooms in summer and winter.
2. What kind of door is suitable?
It is suitable for the bottom of the door without threshold, floor tiles, wood floors, smooth cement, etc. are all possible.
3 Is the bottom of the door only 1cm suitable for use?
The thickness of the door is 4cm-5cm, and the gap at the bottom of the door is 3mm-20mm.
Simple installation in a few steps
1. Insert the sealing strip into the door seam and aim at the other side
2. Cut off the excess sealing strip
3 Check if both sides are aligned with the door edge
4. The installation is complete
Material: foam, fabric.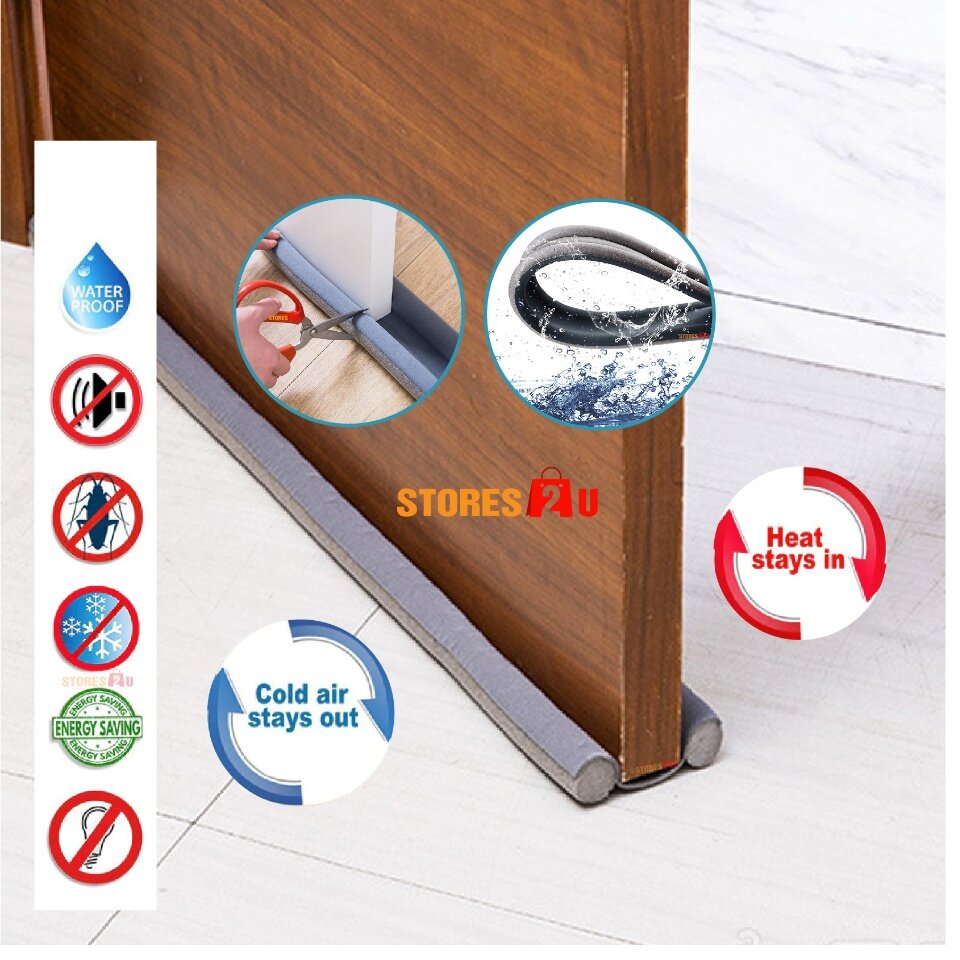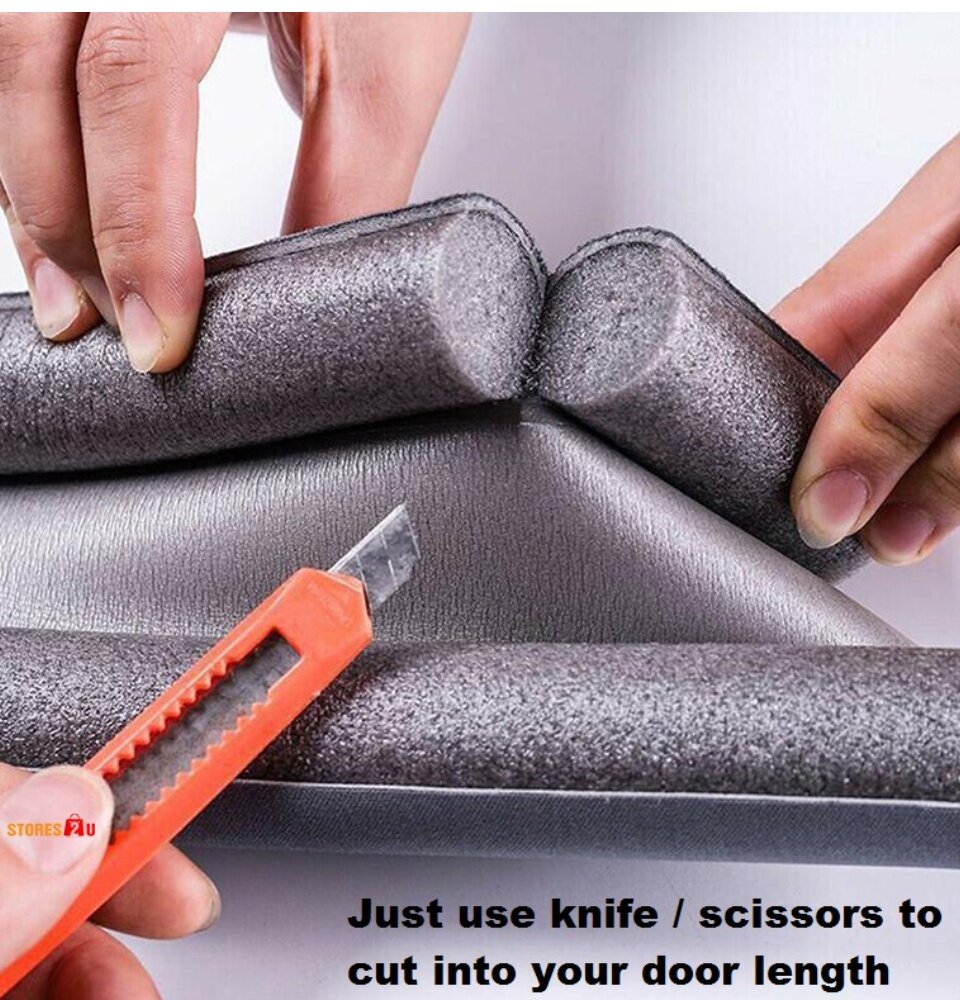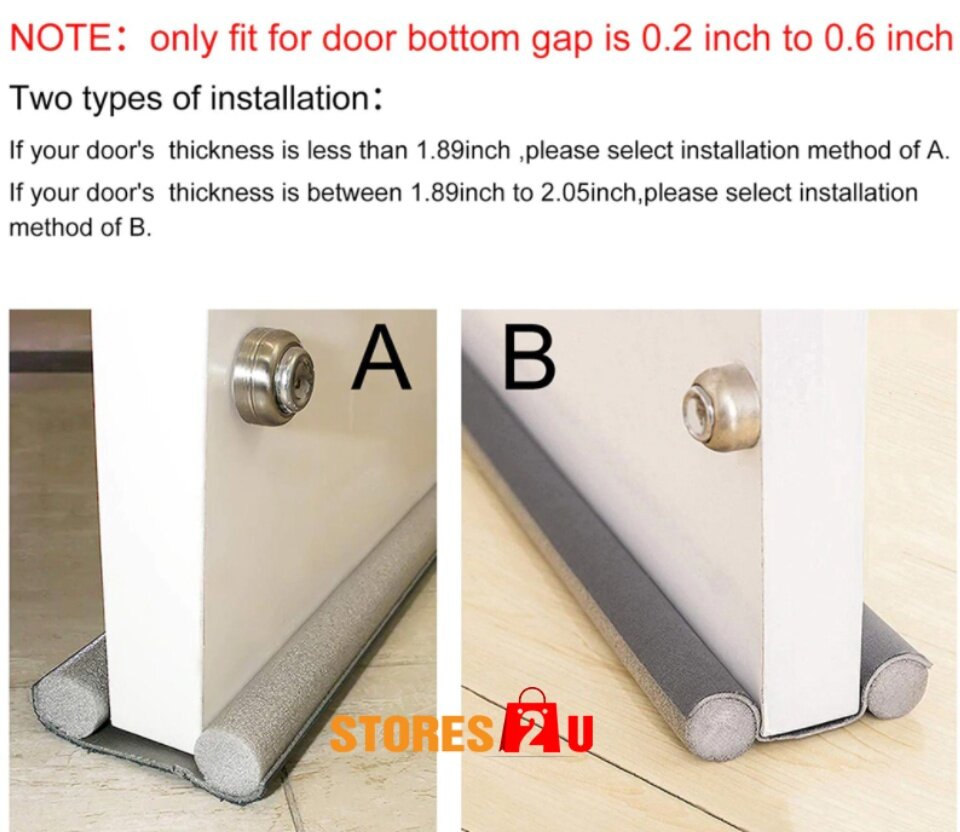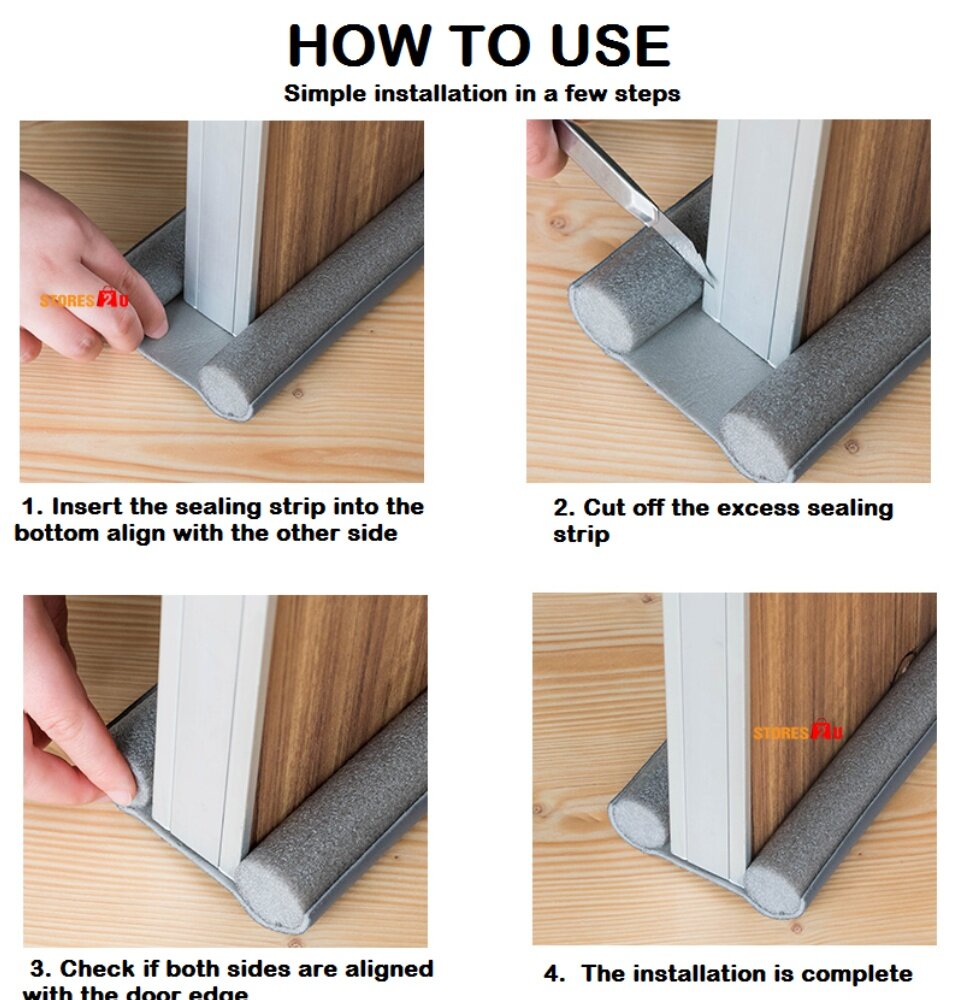 What's in the box
1 X DOOR